We are proud authorized dealers of the follow brands:

Digital & Multi- functional Systems

We offer computer hardware and accessories in the most popular categories, Computer and brief cases, LCD Monitors, Digital signage & Displays, Network Devices (Printers/ Fax), Battery back-up systems, Personal & Professional Scanners, Software, Video Capture, Wireless Networking, and Video Conferencing.

One Choice Technology firmly believes that the "right people" make the company. Our service team has the training and technical skills to provide our customers with the best customer service in the Tampa Bay area. With a combined experience of over 20 years our service professionals are able to get the job done right the first time. Professionalism is a key to our success.



One Choice Technology specializes in sales and service of top brand names for copiers, scanners, printers, fax systems, supplies, Digital displays & signage, projectors, computer accessories, medical grade

products, disinfectant, and deodorizing infection control solutions.

Where Service Equals Solution

Monochrome & Color Digital Systems

Add color to your usual black-and white business documents for added impact

Create professional-looking booklet in-house at a reduced cost

Reduce document distribution expense by scanning and sending information quickly and in color

Scan and store high volumes of paper-based information to       reduce filing costs and reclaim office space

TF: 1.888.433.7533 | Cell: 727.433.1818 | Fax: 727.535.9292 | Largo, Florida

Copyright 2010 One Choice Technology Group. All Rights Reserved.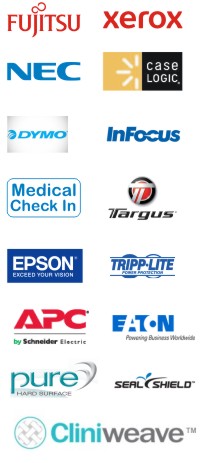 The Green Clean Institute has certified a new platform technology. PURE is an advanced, broad-spectrum disinfectant that has been assigned the U.S. Environmental Protection Agency's (EPA) lowest toxicity rating – Category IV.